78th General Meeting
Country Women's Council, USA and ACWW USA Area Meeting
September 13-15, 2021
United We Stand
Holiday Inn & Thelma Keller Convention Center
Effingham, Illinois
Registration – Late Fee after August 10th, 2021
Lodging and Transporation
Meeting Agenda
Speakers
Tours
Arts and Crafts
---
Upcoming Meetings and Conferences

The ACWW USA Area Conference vis ZOOM will be held on August 2, 2021.
The 79th Meeting of the Country Women's Council, USA and USA Area Meeting of the Associated Country Women of the World will be held September 19-22, 2022 in North Little Rock, Arkansas at the North Little Rock Riverfront Wyndham. The meeting will be hosted by the Arkansas Extension Homemakers Council.
30th ACWW Triennial World Conference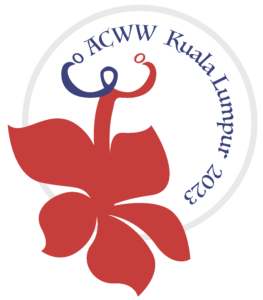 May 17-25, 2023 in Kuala Lumpur, Malaysia.
Hosted by the Women's Institute of Pahang and Her Majesty Queen Azizah of Malaysia.